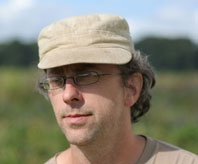 List by Graham Strouts | www.zone5.org
BOOKS – SUGGESTED READING
General permaculture and design
Permaculture-A Designers' Manual, Mollison et al. The Original Designers' manual, huge in scope, emphases on tropics and drylands.
Introduction to Permaculture, Mollison, Reny Mia Slay. Good summary, accessible form of the Manual.
The Earth Care Manual, Patrick Whitefield. First Designers' manual written for temperate zones Permaculture Activist- US Quarterly Journal. www.permacultureactivist.net.
Forest gardens and landscaping

Creating a Forest Garden, Martin Crawford
How to Make a Forest Garden, Whitefield
The Living Landscape, Patrick Whitefield 2009; How to read the natural landscape
Designing and Maintaining your Edible Landscape Naturally, Robert Kourik Metamorphic Press 1986 The best general landscape/permaculture/horticulture text
Permaculture- Principles and Pathways Beyond Sustainability, David Holmgren 2002 Holmgren was the co-originator, with Mollison, of the Permaculture concept.
Gaia's Garden- A Guide to Home-Scale Permaculture, Toby Hemenway Chelsea Green 2001
Plants for a Future, Ken Fern Fascinating and practical compendium of edible and useful plants of all kinds with an emphases on perennials. Essential.
Uncommon Fruits for Every Garden, Lee Reich Timber Press 2004
Perennial Vegetables, Eric Toensmeier Chelsea Green 2007
Edible Forest Gardens, David Jacke with Eric Toensmeier Chelsea Green 2005
The Fruit Garden Displayed, Royal Horticultural Society Best general fruit book
The Humanure Handbook – A Guide to Composting Human Manure, Joseph Jenkins
The Woodland Way – A Permaculture Approach to Sustainable Woodland Management, Ben Law
Gardening
The Informed Gardener, Linda Chalker-Scott
The Truth About Organic Gardening, Jeff Gillman
The Truth About Garden Remedies, Jeff Gillman
Building
The Hand-Sculpted House: A Philosophical and Practical Guide to Building a Cob Cottage, Ianto Evans
The Independent Builder- Designing and Building A House your Own Way, Sam Clark
Building a Low-Impact Roundhouse, Tony Wrench Case study of the more rustic-end of self-build
Out of the Woods – Ecological Designs for Timber Frame Housing, Pat Borer and Cindy Harris. CAT publications.
The Whole House Ecological Design and Materials, Pat Borer and Cindy Harris. CAT publications.
A Pattern Language – Towns, Buildings, Construction, Christopher Alexander et al. A Bible of innovative design principles for buildings of all kinds.
The Passive Solar House, James Kachadorian
Spirit and Place, Christopher Day Building design that is socially inclusive, ecologically sustainable and spiritually uplifting.
Peak oil
The Party's Over: Oil, War and the Fate of Industrial Societies, Richard Heinberg
Powerdown – Options and Actions for a Post-Carbon World, Richard Heinberg. Essential reading on the true state of the energy crises about to kick in in the modern industrial world.
Energy Beyond Oil, Paul Mobbs 2005 Matador publishing. Good review of current energy situation with UK emphases
Oil Crises, Dr. Colin Campbell 2005 Multi-Science Publishing Company Ltd. Semi-autobiographical account of the oil industry and the awakening to global production limits by the world's leading expert on energy depletion
Reinventing Collapse: The Soviet Example and American Prospects, Dmitri Orlov
The Powerdown Show, DVD 10 x 30 minute documentaries made by the Cultivate Centre, Dublin to support the Powerdown Toolkit educational programme. Buy online
Local communities and economy activities
The Natural Step for Communities – How Cities and Towns Can Change to Sustainable Practices, by Torbjörn Lahti & Sarah James
The Transition Handbook, Rob Hopkins, founder of Transition Towns Network
Superbia! 31 Ways to Create Sustainable Neighbourhoods, Chira and Wann
New Society Publishers 2003
Short Circuit, Richard Douthwaite Survey of LETS and other innovative local currency options from around the world
Further reading, general
The Omnivore's Dilemma, Michael Pollan
Overshoot: the Ecological Basis of Revolutionary Change, William Catton
The World Without Us, Alan Weisman
CONTACTS, CENTRES, NURSERIES
The Hollies Centre for Sustainability | Castletown, Enniskeane, Co. Cork | 023-47001 | Permaculture and natural building courses throughout the year
Cultivate | The Greenhouse, St. Andrew Street, Dublin 2 (map) | www.cultivate.ie | Ireland's hub for sustainability. Conferences, courses, workshops and events throughout the year
The Village | Cloughjordan, Co. Tipperary | www.thevillage.ie | Ireland's first eco-village
Feasta – The Foundation for the Economics of Sustainability | 159 Lower Rathmines Road Dublin 2 | feasta.org | 01-4912773/ 01-4912203 | feasta@anu.ie
Irish Seed Savers Association | Capparoe, Scariff Co. Clare | 061-921866 info@irishseedsavers.ie | www.irishseedsavers.ie
– Heirloom vegetable varieties, old Irish Apples, workshops, newsletter. Please join and support this essential organisation!!
Permaculture Magazine – Permanent Publications, The Sustainability Centre, East Meon, Hampshire Gu32 1HR England | 0845-458-4150 | www.permaculture.co.uk
Quarterly magazine, extensive catalogue of books, videos, tools
Permaculture Association(Britain) BCM, London, WCIN 3XX | Tel/Fax 0845-458-1895 or 0113 262 1718 | www.permaculture.org.uk
Agroforestry Research Trust | 46 Hunters Moon, Dartington, Totnes, Devon, England
Quarterly newsletter, books, seeds and plants. Encyclopaedic information on temperate agroforestry, forest gardens, fruit and lesser-known edibles perennials and tree crops
Woodkearne Nurseries | Skibbereen | Irish growers of fruit and nut trees
English's Nurseries Raheenduff | Adamstown, Enniscorthy, Co. Wexford 054-40504/40984
Wholesale value on soft fruit, inc. kiwis, hardy vines, etc. Mail order available
Cappagh Nurseries -van der Wel Ltd. | Aughrim, Co. Wicklow
Good value, huge selection of trees and shrubs
Fruithill Farm | Bantry Co. Cork 027-50710
Innovative garden and farm equipment, juicers, solar radios etc, tools and polytunnels, organic onion sets, seed potatoes- extensive catalogue
Future Forests Kealkill | West Cork 027 66176 Huge selection of trees, shrubs and fruit
The Organic Centre Rossinver | Co Leitrim, Ireland 071-9854338 organiccentre@eircom.net www.theorganiccentre.ie Extensive range of practical courses throughout the year