This website is the product of the labour and love of Martin Giannini, who has long worked or been associated with Cultivate. There are no funds backing this project, and so the upkeep is done voluntarily. We would love your donations via PayPal or Bitcoin.
New authors and contributors are always welcome!  Contact us.
Martin Giannini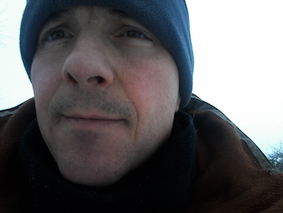 Martin is a founding partner of Leo Designs offering website design, graphic design, Permaculture site design, and other services such as professional photography and architectural services via his partner Goska and associates in the European Permaculture network.
He has been one of the key architects of the permateachers.eu website that records the work of the European Permaculture Teachers Partnership. The 'EPT' has been morphing into several other projects such as the emergent Permaculture College of Europe where Martin is on the Executive Board, and a growing LAND (Permaculture Demonstration) Network (see UK model) across Europe.
Martin's background with Permaculture started in 1995, when he was trained as an Agroforester in Togo, West Africa, working for the Togolese Soils Institute. He received his first PDC in 2010, having done 1 year of studies at Kinsale Further Education College (in Sustainable Horticulture, Permaculture, Soil Science and Field Ecology). He has also completed the Permaculture Educator's Course led by Andy Goldring and Cathrine Dolleris in Denmark, offered by Small Planet Permaculture. He completed several other PDC courses given by Cultivate since 2009 and from 2011 to 2014 was the lead organiser for the yearly August PDC at Cloughjordan Ecovillage in Co Tipperary, Ireland. He is co-organising a PDC in Iceland in August 2015.
Martin also administers the Cultivate website, the Sustainable Ireland website, and others (see leodesigns.info).