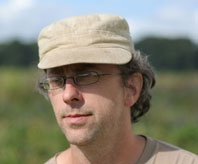 List by Graham Strouts | www.zone5.org
BOOKS – SUGGESTED READING
General permaculture and design
Permaculture-A Designers' Manual, Mollison et al. The Original Designers' manual, huge in scope, emphases on tropics and drylands.
Introduction to Permaculture, Mollison, Reny Mia Slay. Good summary, accessible form of the Manual.
The Earth Care Manual, Patrick Whitefield. First Designers' manual written for temperate zones Permaculture Activist- US Quarterly Journal. www.permacultureactivist.net.