Thirteen years ago a new course started at Kinsale College of Further Education. Called "Practical Sustainability" the course aimed to draw together a wide range of different skills and disciplines including permaculture design, sustainable woodland management, ecology and conservation, gardening and horticulture, natural building and community development.
This ambitious course, now called Sustainable Horticulture/ Permaculture, went from strength to strength and within just a few years became one of the largest and most popular courses of any subject in the whole country, attracting students from all over Ireland, Britain, Europe and North America.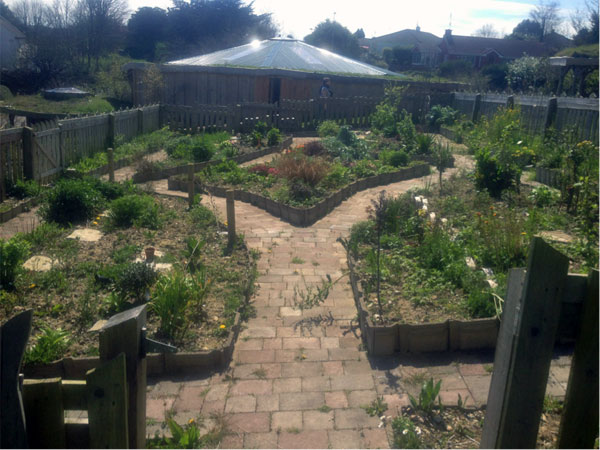 The qualification for the first year of the course is FETAC Level 5 Horticulture. Recently, FETAC re-wrote all courses nation-wide and we now have some new modules and have lost some old ones. The Permaculture module is still there, and includes natural building and woodland management.